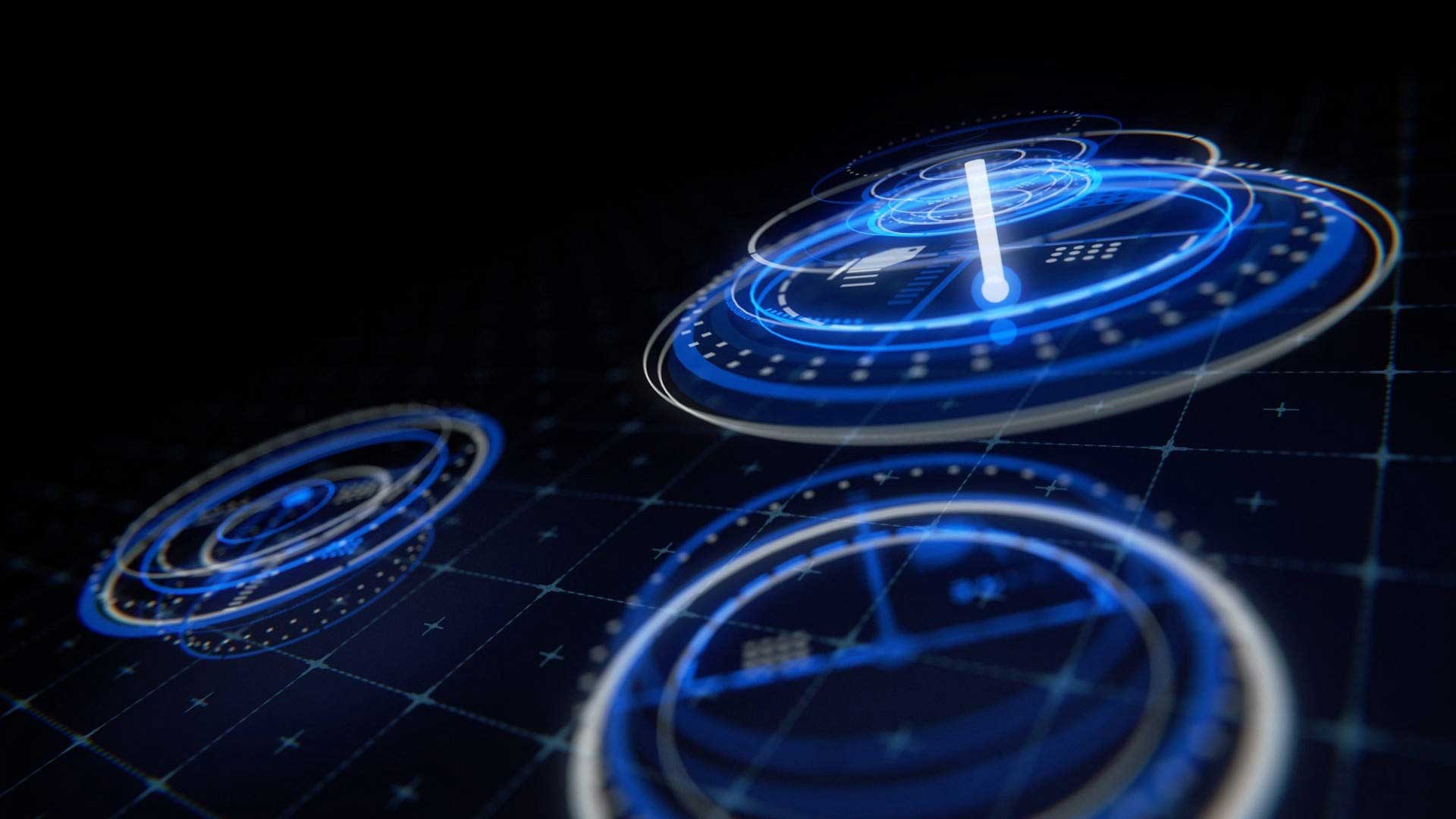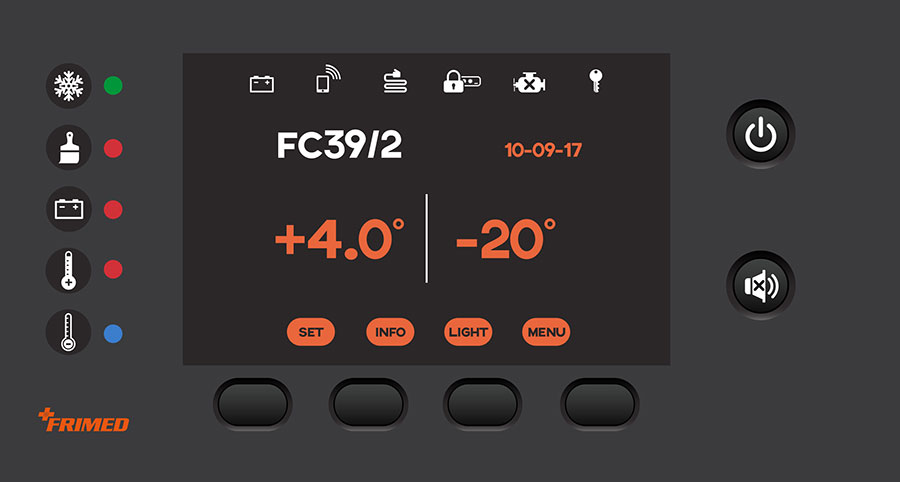 Microprocessor control panel with colour 4.3" LCD touch screen and keys
Setting and visualization with 0.1°C resolution.
Display showing cabinet temperature, set point, date, hour, equipment model and electronic accessories.
Continuous temperature monitoring.
Real time temperature graph on display (to be activated by user)
Password protected power switch and settings.
Digital humidity sensor (optional).
RS232/RS485 ports.
Digital calibration of probes.
In/out 4-20mA converter module
Safety thermostat.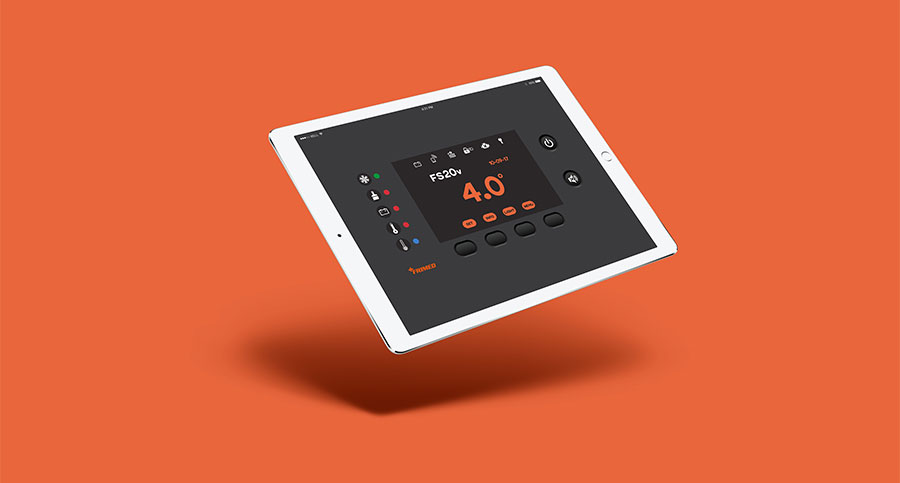 Two independent PT1000 probes, the first one to set and detect temperature, the other one to manage the alarm system and display temperature.
Visual and audible alarms through buzzer sound, general alarm warning light and specific alarm warning icon on display. Alarms of high ad low temperature, open door, condenser efficiency, damaged probes, power failure at electricity recovery, power failure with recording of data and alarms generated by back-up battery (standard only on blood bank refrigerator and plasma freezer), damaged or flat battery.
Memory of latest alarms shown on display.
Back-up Battery to show temperature on display and to manage the alarm system in case of power failure.
Remote contact (dry, volt-free) to connect the equipment to an external alarm.
GSM module to send SMS alarm messages to mobile phones showing date, time, cabinet temperature and type of alarm. Possibility to send SMS messages from mobile phone to check correct functioning of equipment.
LAN port to connect one or more appliances via Ethernet on PC to monitor working state.
USB port to download temperature data and alarms and to upgrade or reset the appliance.
Data logger to record temperatures and alarms. Download on USB pen drive.